Lock In Seed with Your FCS Agronomist

Seed Week 2023
September 5th - 15th, 2023
Lock In your seed choices for planting season 2024. FCS offers an extensive lineup of corn and soybean genetics and traits. Our agronomy team is experienced and ready to help you build your strategy for next season. We offer the best products from industry leaders including: DEKALB, Asgrow, Xitavo, NK, Croplan, and Brevant.
Receive extra discounts, prizes, and a chance to win free seed THIS WEEK ONLY!
Commitment will register you for a chance to win free seed and other prizes!


Take advantage of our additional early commit discounts, ensuring you get the best product availability with: DEKALB, Asgrow, NK, Croplan, Xitavo, and Brevant
Special financing options until December of 2023 or February of 2024 + extra discounts or special early cash discount options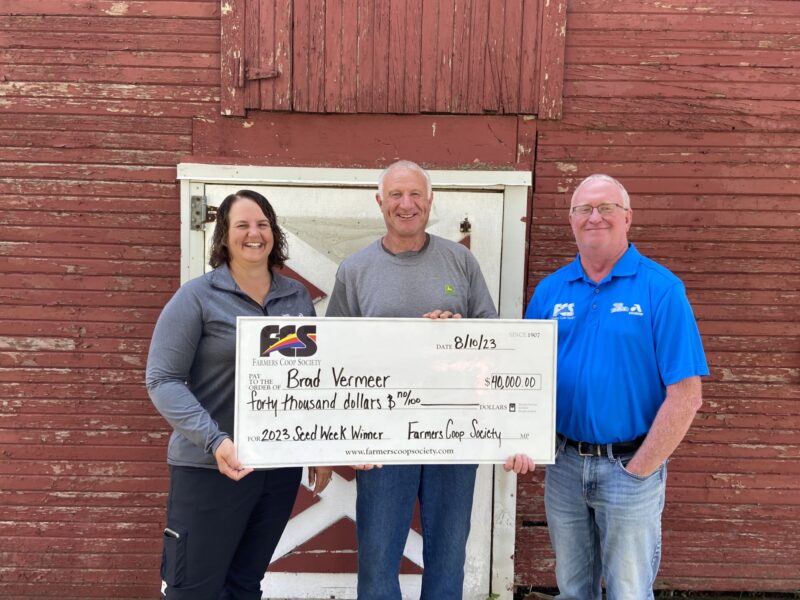 CONGRATULATIONS TO THE 2022 SEED WEEK WINNER!
Grand Prize Winner Brad Vermeer won $40,000 worth of free DEKALB/Asgrow seed through FCS by committing to seed during Seed Week and using our Seed Week Promotion.